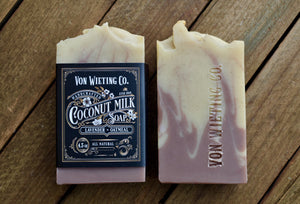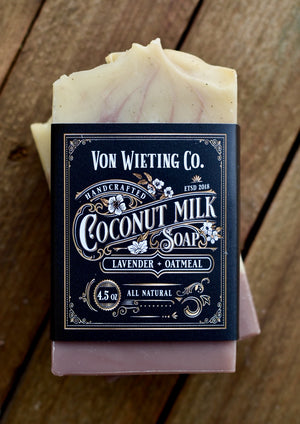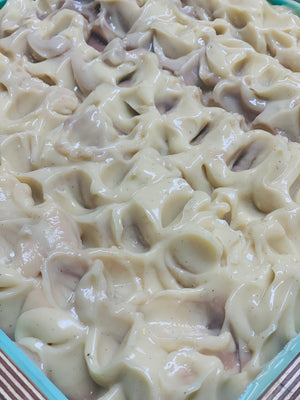 The calming floral scent of Lavender essential oil is combined with Purple Brazilian Clay,  ground oatmeal, vanilla bean powder, and coconut milk to help soothe & moisturize your skin. 
BENEFITS:
Purple clay benefits are 

high in magnesium & 

anti-aging properties to helps ensure healthy skin cell turnover. Brazilian clay 

can also help prevent your skin from absorbing environmental contaminants and impurities.
Oatmeal when used topically is a soothing moisturizer and cleanser, while providing itch relief. It's also known for its antioxidant & anti inflammatory properties.

Coconut milk delivers intense hydration & has superior moisturizing qualities. 
USAGE: Face & Body
INGREDIENTS:  Olive Oil, Cocoa Butter, Coconut Oil, Coconut Milk, Castor Oil, Essential Oils, Colloidal Oatmeal, Purple Brazilian Clay, Kaolin Clay, Vanilla Bean Powder, Sodium Hydroxide, Sodium Lactate, Rosemary Extract
WEIGHT:  Approximately 4.5+ oz.