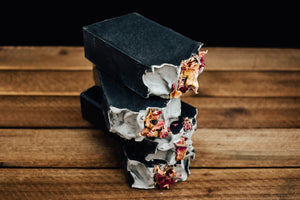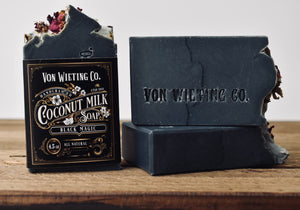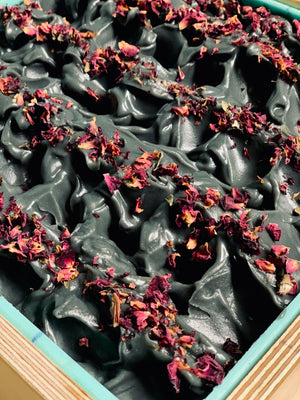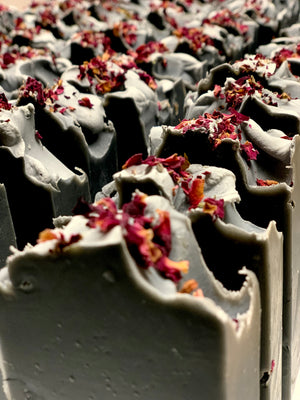 Black Magic is a twist on your classic Charcoal Detox bar. This bar is packed with rich Activated Charcoal blended with notes of Patchouli, Lavender & Geranium essential oils.
BENEFITS: 
Activated charcoal has detoxifying properties which penetrate deep into your pores to remove toxins & impurities while exfoliating for a smoother more refined complexion.

Kaolin Clay 

gently sloughs away dead skin cells while absorbing impurities from your pores. Its skin soothing properties also help calm inflamed or irritated skin.

Coconut milk delivers intense hydration & has superior moisturizing qualities. 
USAGE: Face & Body
INGREDIENTS:  Olive Oil, Cocoa Butter, Coconut Oil, Coconut Milk, Castor Oil, Essential Oils, Activated Charcoal, Kaolin Clay, Dried Rose Petals, Sodium Hydroxide, Sodium Lactate, Rosemary Extract
WEIGHT:  Approximately 4.5+ oz.