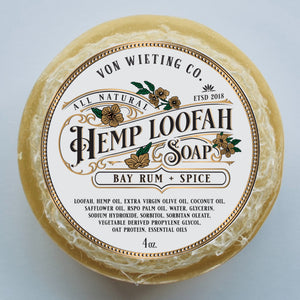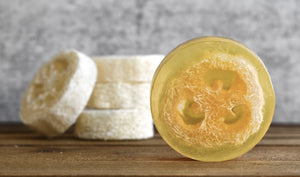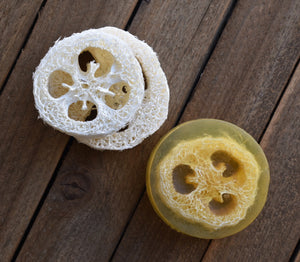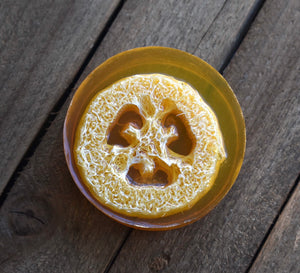 Bay Rum + Spice is an essential oil blend of orange zest & pine with spicy top notes of crushed cloves and cinnamon.
Our plant based loofah soaps are designed to keep your skin healthy & bright. We nestled natural loofah inside a hemp & olive oil soap, infused with a blend of essential oils & nutrient rich properties. Great for max exfoliation, ingrown hairs & dry heels.
BENEFITS: 
Hemp Oil is one of the richest sources of polyunsaturated fats & essential fatty acids. These are essential in helping maintain the natural moisture content in the body.

Anti-inflammatory properties that help soothe or calm irritated skin.

A natural skin exfoliant that prevents breakouts by reducing redness and swelling.
USAGE: Face & Body
INGREDIENTS:  Loofah, Hemp Oil, Extra Virgin Olive Oil, Coconut Oil, Safflower Oil, RSPO Palm Oil, Water, Glycerin, Sodium Hydroxide, Sorbitol, Sorbitan Oleate, Vegetable Derived Propylene Glycol, Oat Protein, Essential Oils
WEIGHT:  4 oz.
(loofah soap color may vary based on essential oil shades)